SPARK! FULL
THROTTLE DISCOVERY

Join us for a curriculum and project-based learning experience at the NASCAR Hall of Fame, locally at your school, or virtually.
Educational Field Trips

The Hall offers multiple formats to make sure your school's needs are met, including on-site opportunities and virtual alternatives. Our curriculum incorporates SPARK! Full Throttle Discovery racing-themed education with the NASCAR Hall of Fame's STRE(A)M-based educational programs. We have three field trip options for you to choose from:
At The Hall

Visit us in Charlotte, North Carolina, for the ultimate learning field trip experience.
On the Road

Explore the world of racing without leaving the classroom.
Virtual Field Trips

Experience a virtual pass to the Hall through our distance learning options.
SPARK! EDUCATION

Featured Lesson
Through the Hall's STRE(A)M-driven activities, students in elementary through high school can discover how lessons apply to real-world problem solving.
Questions? Contact the NASCAR Hall of Fame team at groupsales@nascarhall.com.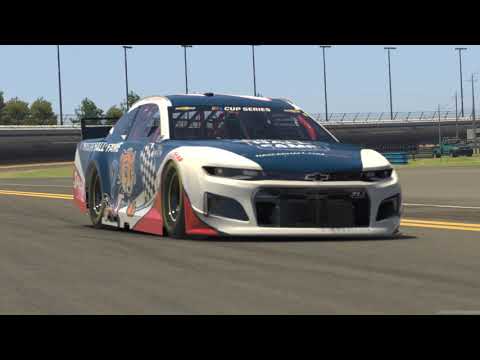 Types of Energy
Our Catalog for Educators

NASCAR Hall of Fame Field Trips and educational learning opportunities for the 2023-2024 school year.

View classes and curriculum standards.
QUICK FACTS

Experience everything there is to love about NASCAR in our seven thematic exhibit galleries
More than 30 race cars connected to the legends, heroes and innovators of NASCA

12-minute introductory film about NASCAR Hall of Fame and history of the sport
Interactive and touch-screen theme stations to enhance the exhibits and artifacts (complimentary individual stylus provided)
Physically active career discovery stations where students assume a career
Hundreds of artifacts representing NASCAR, its technology and the people
Over 70 years of NASCAR history and innovation on display
EDUCATIONAL PROGRAMMING

A note from our Executive Director

For the past ten years, the NASCAR Hall of Fame has welcomed students to discover and learn about NASCAR and its history, celebrating individuals who have changed the sport and influenced the world around us through innovation and technology.

An educational experience at the NASCAR Hall of Fame combines experiential learning through our exhibits and personalized student experience with real-world applications and standard supplemented workshops and classes designed to meet you and your students' needs. We look forward to 'Spark'-ing interest and excitement in your students as well as providing a Full Throttle experience for you.

- Winston Kelley
Executive Director | NASCAR Hall of Fame
Contact our team

We're here to help you plan your Field Trip.
Bryan Kowert
Senior Manager, Group Sales
704-654-4435
Email
Amy Lopez
Group Sales Manager
704-654-4437
Email
Eliza Russell
Director, Education & Public Programs
704-654-4462
Email